Faux Bamboo wall panels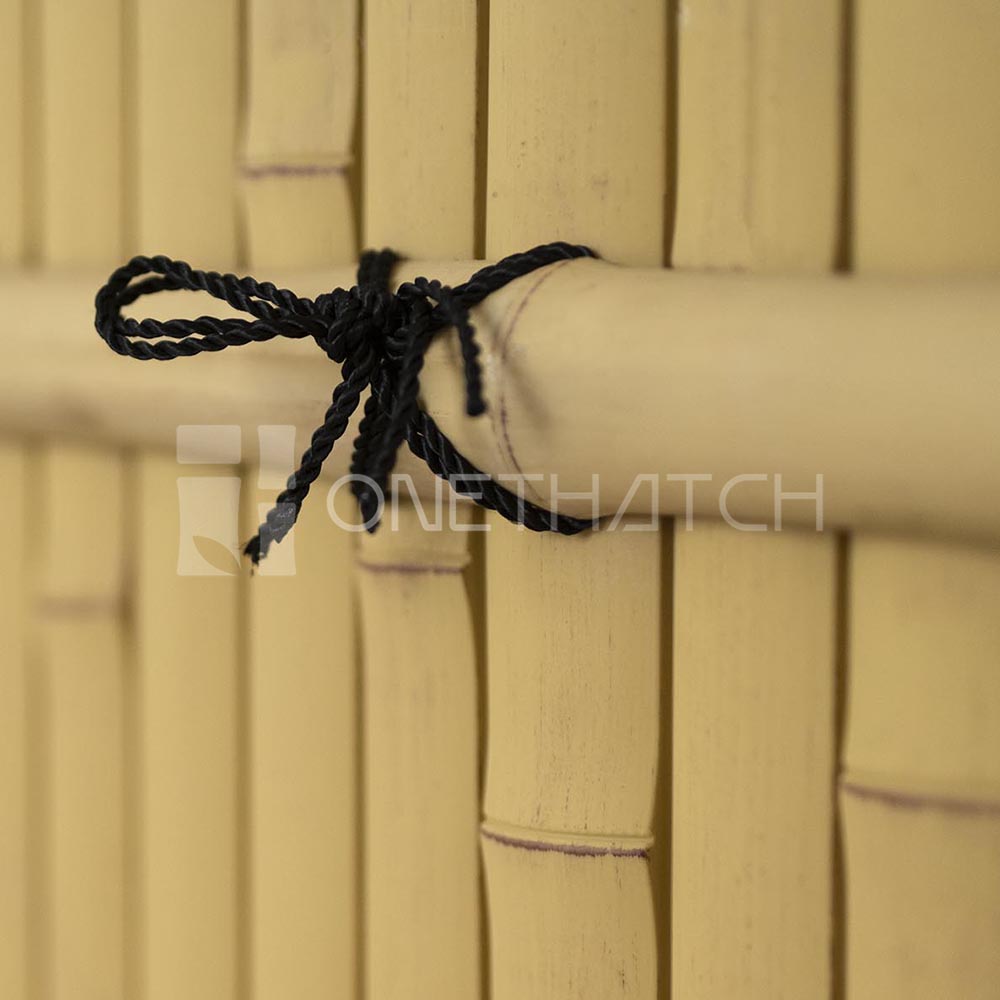 Synthetic Bamboo wall paneling, also knows as bamboo wall covering at Jinyang Industrial is a cost-effective and eco-friendly alternative to attach elegance and natural feeling to your residence or business. Our faux bamboo panel is large and designed to be easy to install and can easily be cut to fit any particular area. Our products include color and texture customization services. You can customize any colors, such as natural, Carbonized, Raw Green, Natural Burnt, Natural Brown, and more. With various different colors and style possibilities, artificial bamboo paneling suits excellently with all kinds of décor ideas. Jinyang's Bamboo panels wall is made from durable synthetic materials. And the texture is generated using injection molds taken from real bamboo. This procedure made our bamboo wall paneling feels like real and nature while made from a long-lasting and maintenance-free material.
This Bamboo Wall Panelling for walls is Jinyang Industrial's latest paneling product that is ideal for any hotel or theme zoo or park setting. Immediately provide an island-inspired environment by applying our wall paneling to any wall, ceiling, or bar. Installation needs staples, glue, or contact cement for best outcomes when applying our products to hard walls.
About Our Synthetic Bamboo
At Jinyang Industrial, we're proud to provide our customers with one of the largest collections of artificial bamboo products online. Our synthetic products provide extraordinary value for your purchasing currency. If we don't have what you're looking for on our website, there's a good chance we design and create it just for you. We have our inhouse mold making competence. Our R&D professionals are happy to work with our clients to create products. Just Contact Us about your ideas, and we will help you achieve it. We also have other Synthetic Bamboo poles and Bamboo matting for ceiling available.
Our Production Process
To manufacture the top quality synthetic bamboo products to our customers, Jinyang carefully chooses and inspects each item. Our bamboo mold goes through a series of design modifications before the mass production phase. During the production process, Jinyang adopts plastic injection molding processes. This manufacturing methodology allows color and synthetic material's chemical property is throughout the faux bamboo panel evenly. It is ideal for high traffic places, and you don't have to concern about potential scratches. No white marks will be shown after scratches.
Applications of Versatile Bamboo Paneling
There are many approaches to use synthetic bamboo paneling on your property — and many advantages to choosing a quality plastic product from Jinyang Industrial. As an ISO 9001 certified factory, we are able to guarantee our product quality while maintaining a competitive quote. For homeowners, our bamboo paneling allows excellent steadiness and durability.
Businesses can profit from our faux bamboo paneling for sure. Our faux bamboo products are perfect for applications in Tiki bars, outside restaurants, amusement parks, and other places. Whether you are thinking about a Tiki theme or want to make your areas more organic, natural, and relaxing, Our bamboo wall cladding can help you. Using our lightweight bamboo paneling is a cost-effective choice that will outstand your business apart from the competition.
Quantity Discount
If you're excited about our bamboo wall cladding, we can provide you with factory-direct pricing and customization service. Our professional customer service team will take the time to get to know your dream products and recommend color and texture blends of bamboo products that look authentic while respecting your budget. Quantity discounts may be available for full container orders. Please feel free to contact us, and we will get back to you within 24 hours.
Bamboo History
Bamboo has a history of more than 5,000 years, Bamboo wall cladding, and bamboo related products were used in China for various applications since ancient days. Because of its smooth lines and texture and distinctive look, bamboo has been using for interior decoration for a lot of years.